Arts in Foggy Bottom selects artist Helen Frederick and sculptor Peter Winant to co-curate the 2018 Outdoor Sculpture Biennial. Each has outstanding experiences as curator and artist as well as being highly acclaimed in the Washington, D.C. metropolitan art scene, national and international art worlds. The 2018 exhibition, Arts in Foggy Bottom's sixth biennial, will be co-curated for the first time.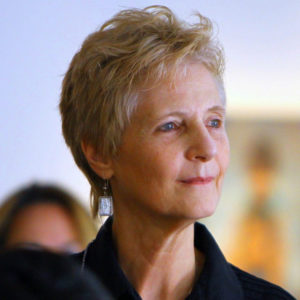 Helen Frederick is recognized as a distinguished artist, curator, educator, and coordinator of international projects. She founded Pyramid Atlantic and served as its director for 28 years. As an advocate for and an active participant in the Washington, D.C. metropolitan area arts scene, Frederick has served on the directorial boards of alternative art spaces, various local and national boards and national peer-review panels. Her work has been exhibited at the Phillips Collection in Washington, D.C., and the Museum of Modern Art in Kyoto, Japan, and is in collections of the Whitney Museum and Brooklyn Museum in New York, the National Gallery of Art and Smithsonian American Art Museum in Washington, D.C., among many others. Frederick as Professor Emeritus in the School of Art at George Mason University has fulfilled speaking engagements around the world with the emphasis of collaboration across disciplines. Throughout her life, Frederick's passion for diverse cultures and histories has led her to travel to observe the material cultures of many societies, their skills and ideas and to make connections among disparate cultural traditions. Her private Reading Road Studio in Silver Spring, Maryland, provides collaborative opportunities for artists interested in works in and on paper, constructions, artist books, and critical conversations about social justice, cultural and visual literacy.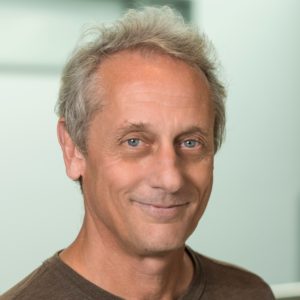 Peter Winant is a recognized sculptor who works on individual projects and in collaboration with other artists. For twenty years, as a founding member of the collaborative group, Workingman Collective, and as a core member of the group, Art Attack, he has engaged in making pieces that question the domain and currency of personal authorship, the context of location and the creative process. The groups' works have been commissioned/exhibited/performed and intervened in settings as diverse as PS.1, Artist's Space, parking lots, abandoned houses and public spaces, and in public and alternative galleries and spaces in Berlin, Prague, Slovakia, Marseilles, Warsaw, Krakow, Chicago, Washington, New York, the US Embassy in Liberia, Butte Montana, and the North Carolina Museum of Art. Workingman Collective is represented by Hemphill Fine Arts, Washington, D.C. Winant has been a three time recipient of CEC Artslink grants. His personal work has ranged from forged steel, abstractly painted figurative sculpture, to "unarchitecture" structures of conventional building materials, to compositions of painted, fallen branches. His work is in private collections throughout the United States. Winant currently serves as the Director of the School of Art at George Mason University. Since 2006, he has reviewed Washington area fine art exhibitions as a panelist on public television station WETA's Around Town.