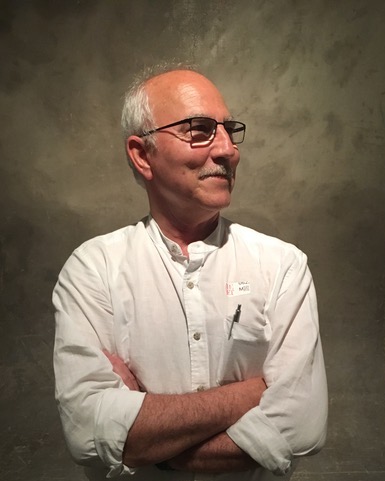 Rakan Jawdat is a classically trained graphic designer whose work reflects his cultural heritage and diversity. Born in Baghdad, he spent his childhood in Iraq then Italy and Lebanon until moving permanently to the U.S. in his early twenties.
After graduating from The American University of Beirut he studied at The School of Visual Arts in NYC. He honed his design skills over forty years with diverse projects for clients that have included private businesses as well as universities, government agencies and associations, among them UNICEF, the Department of Labor, the Urban Institute, World Resource Institute, NIH, Georgetown University School of Foreign Service, Reading Is Fundamental and many others.
Initially working at an advertising agency, then a public relations company and eventually his own design studios, Rakan was careful to cultivate solid and lasting professional relationships with like-minded designers, illustrators, photographers and printers. His design (work) has earned him awards from the Art Directors Club of Metropolitan Washington, D.C., Simpson Paper Company and a Certificate of Design Excellence from Print Magazine. Rakan continues to be passionate about creating clean, classical designs that best promote his clients' image and message.